This help article is available as a video, which you can watch here.
To gain access to your free ebook, once you have received a gift voucher via email, simply open the email and click on the "Redeem Now" button (or if you have received the link directly from your institution or company simply click the redemption link in their email).
Your browser will open a new tab to eBooks.com with a form to sign in to your eBooks.com account.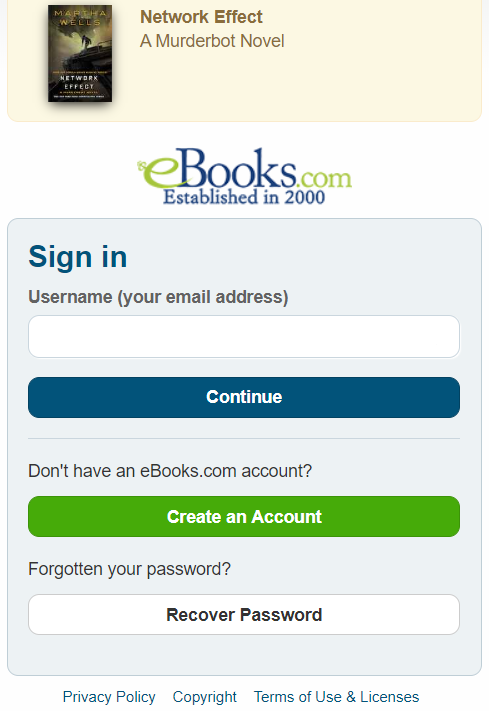 If you already have an eBooks.com account, simply enter your Username, then click Continue.
On the next screen enter your Password, then click Sign In. This will add the ebook to your account and deactivate the gift voucher.
If you do not already have an eBooks.com account please create one by clicking the "Create an Account" button.
On the next screen entered your desired Username and Password, then confirm your password and click Register. This will create your account and add the ebook to your account and deactivate the gift voucher.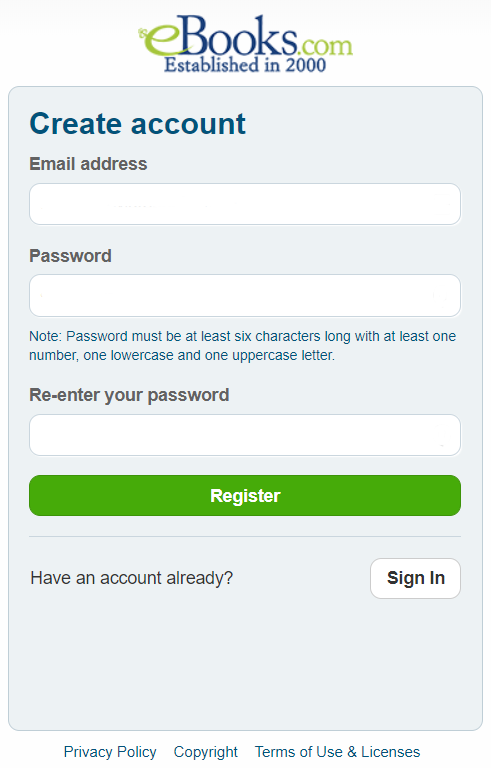 Now that you have redeemed the voucher and signed in to your account you will be viewing your My Account page. Simply click on the "My eBooks" section to view your ebooks and then read them online or download them.
For more information on how to do this please see Reading your ebook.
Please note that once a voucher has been redeemed and the ebook has been added to your account the voucher code deactivates and cannot be redeemed again. If you need to regain access to your ebook simply sign in to your account on eBooks.com.
If you are having difficulty using your code (and you are sure you haven't already redeemed it), please contact our support team. Please quote your code (or the whole redemption link) when doing so.
Please note that a gift voucher is a code for a free copy of a specific ebook. A gift certificate is money off an ebook of your choice. For information on using a gift certificate please see Using a gift certificate or coupon code.