If you want to be notified when a new book by a particular author becomes available you can "Follow" that author.
To do this first search for the author's name or the title of one of their books.
Once the search results are displayed on the page, click on the author's name where it is displayed in the search results.
The next page will show a list of that author's books. The page may or may not have a short introduction about that author. Depending on if it does or not will determine where the "Follow" button is displayed.
If the page has a short author blurb the Follow button can be found here: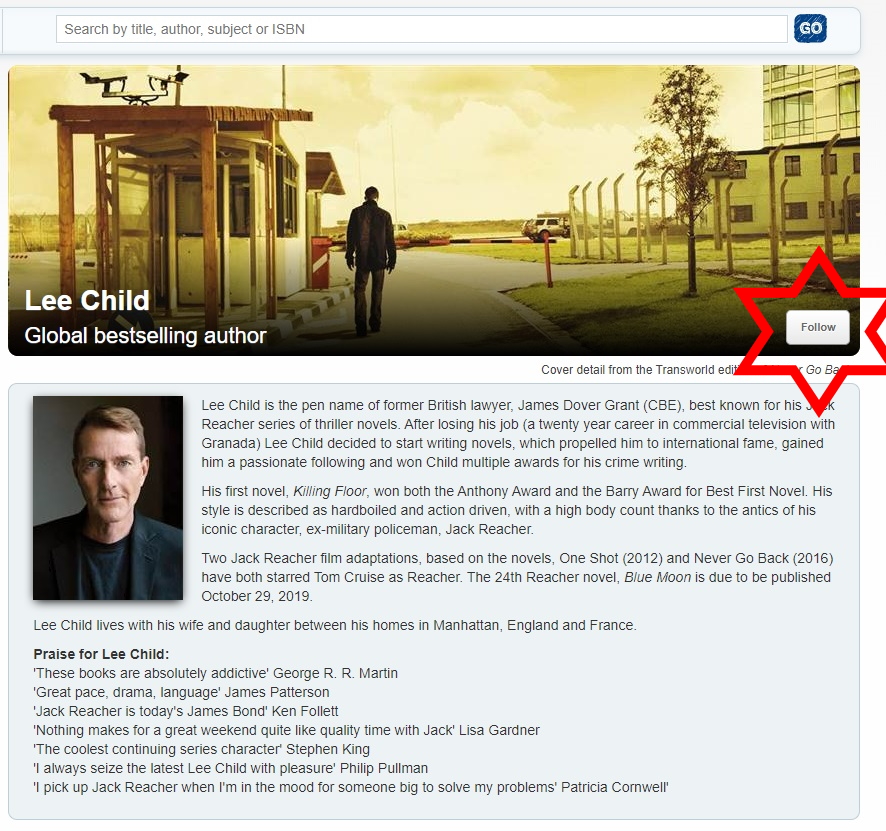 If it does not then the button can be found here: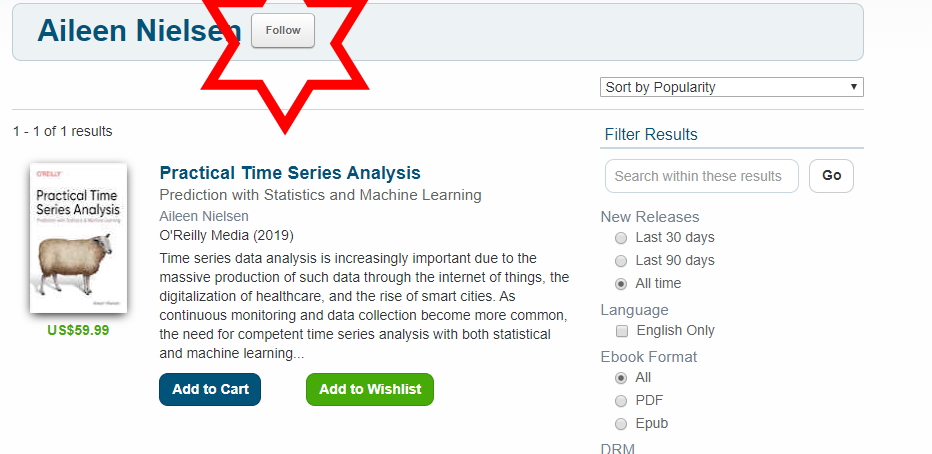 If you have any trouble following an author or have any questions about how the feature works please contact our support team.