If you have a gift certificate (or store credit or coupon code) for eBooks.com you can use it to cover part or the whole cost of a purchase. And if any value remains on the gift certificate it can be used again on subsequent purchases until the entire value of the gift certificate has been used. Gift certificates and store credits do not expire, but coupon codes can expire.
Once you have selected the ebook you wish to purchase and added it to your cart you should select "Review Order & Checkout". Then select your payment method (if the store credit will cover the entire cost of the purchase simply select "Credit Card), then on the next screen enter your billing address.
On the Payment Details page you should see a link titled "Do you have a coupon or gift certificate?" underneath the "Process Order" button.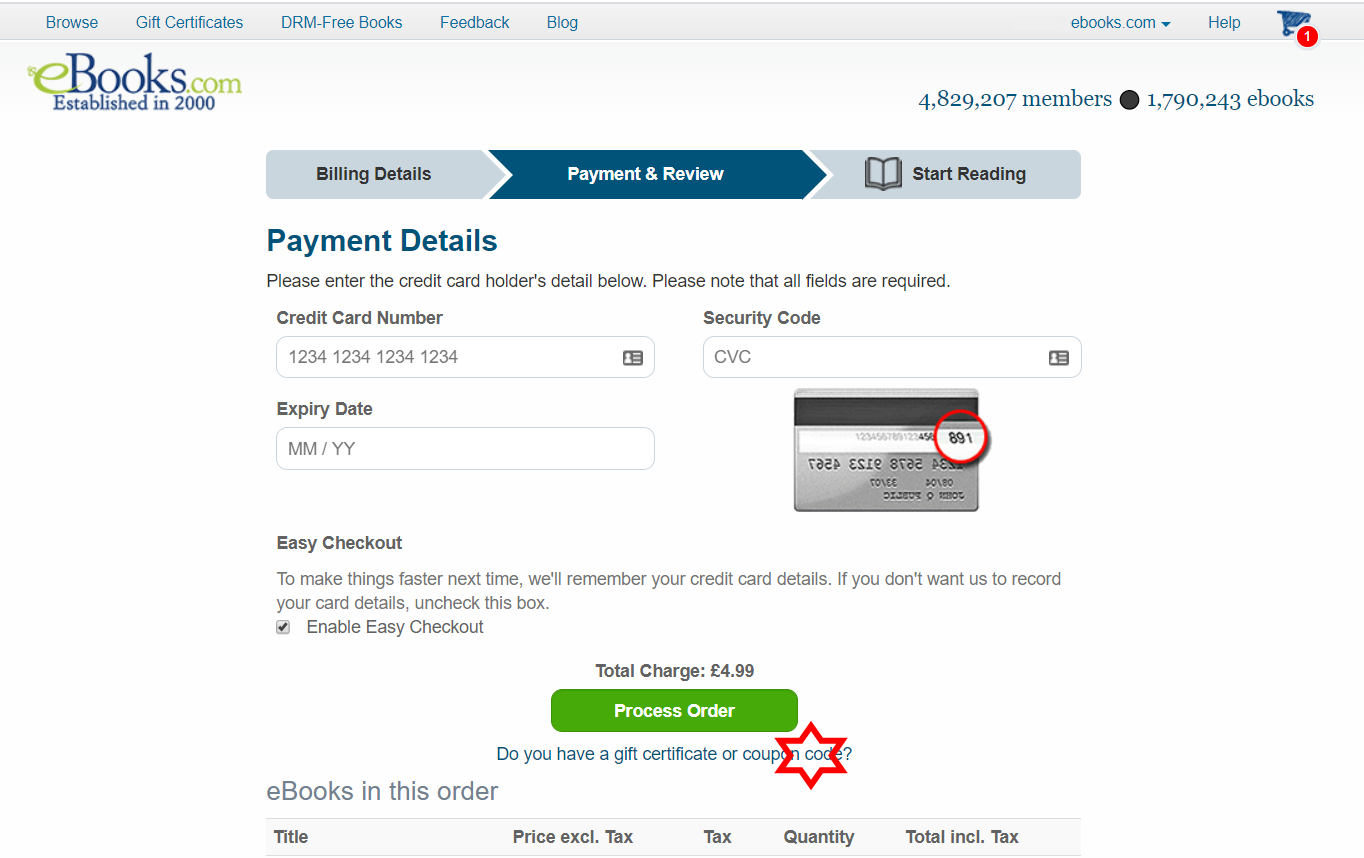 Clicking this link should reveal a field to enter your code. Then select the "Apply" button which will alter the total price for the purchase.
Then you can select "Process Order".
If you are having difficulty using your code, or if it will not apply, please contact our support team. Please quote your code when doing so.
If you want to know how to purchase a gift certificate to gift to someone else please see Buying a gift certificate.